PWA On iOS
Recently, Progressive Web App (PWA) has become a more and more well-known technology adopted by a lot of eCommerce businesses. If you care and pay much attention to technology, you probably have heard of PWA. If you haven't heard of it before, PWA is basically a website having app-like features, designed to run on all platforms and targeting mobile users. However, there are some limitations of PWA on iOS and what's new with its adoption on iOS that you should be aware of. This post will keep you updated with the status of the Progressive Web App on iOS at the moment.
What Is PWA?
PWA (short for Progressive Web App) is technically a website but looks and acts like a native app. In other words, it's a downloadable website, which allows users to install it on their phones as quickly as possible.
Many businesses consider it the perfect alternative to a native app and a website combined. PWA can run smoothly on almost all platforms, but it is not fully supported on iOS devices.
What Are Some Big Limitations Of PWA On iOS?
Cannot connect with Face ID, Touch ID, or Bluetooth:
PWA on iOS cannot fully connect with Face ID, Touch ID, or Bluetooth. However, this is not a big problem for most PWA sites (e.g: eCommerce PWAs).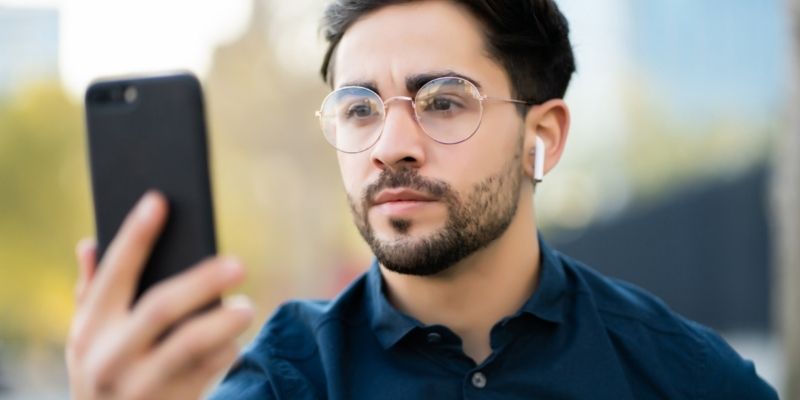 PWA on iOS do not support background sync:
This seems like a nightmare to someone who loves the background sync function. However, there is a solution to this problem.
Apple is working on implementing it, and hopefully, in the future, users can experience this feature of PWA on iOS.
There is a particular problem that iOS PWAs have – phone data access:
Unlike a native app, PWA on iOS cannot access personal information such as contact books, users' current locations, or any other sensitive data. While it seems like a big problem for a dating site, online stores have nothing to worry about.
This doesn't seem like a big problem from a business perspective, as phone data access is not really a feature people spend much love on.
Another noticeable drawbacks iOS PWAs have is that they have no push notifications:
This is a real pain in the neck for online businesses to make personalized targeting. But don't worry, Safari supports most modern web APIs to make great user experiences with minimal cost.
In this case, merchants have another option of sending SMS notifications to their customers.
PWA on iOS have limited connection:
Those cannot be connected with any native app and social media apps like Facebook. But there is some development that Apple has made recently to improve this situation.
Apple only allows PWAs to store up to 50MB:
This makes PWAs unable to store as much data as they want on users' iOS devices. This means high-quality videos or heavily formatted audios will reload if they take up too much data – which is a quite frustrating experience.
However, PWA on iOS has no problem caching audiobooks, podcasts, or properly formatted videos. Therefore, don't let the lack of service workers on iOS prevent you from using and adopting a Progressive Web App.
What's New With PWA On iOS?
It's clear that there are some limitations for Progressive Web App on iOS, but they are not deal-breakers, and most of them have some kinds of fallback solutions.
Besides, Apple has tried to improve and solve these problems. So let's find out how 13.0 and above versions of PWA overpower these frustrating problems:
1. Apple has made progress in improving the app's life cycle
iOS's PWAs used to clear when users switched it to another app. The good news is PWAs can run in the background from now on, and the PWA switcher will also display the app's state.
While there are still some restrictions, a PWA on iOS will work like a native app in most cases.
2. There is a difference in the "Add To Home Screen" feature
The "Add to Home screen" feature has always been the main weakness of iOS's PWAs.
Although Apple doesn't provide a pop-up installation when you first launch the website, they bring a new share sheet. This new feature allows users to find out what they are adding to their home screen more easily.
3. The compatibility with Apple Pay is significant
The day when PWA iOS supports Apple pay finally came. Users can access Apply through PWA and carry out a transaction easily.
The Future Of PWA On iOS – What Is Left To Say?
The development of PWAs for iOS devices is quite slow but still evolving. When it comes to comparing PWAs' development for iOS and Android-based devices, the development on Android-based devices is getting ahead, but who knows what would happen in the future?
PWA on iOS is getting better and better over time, and one day all of their issues will be solved. And it is undoubtedly that merchants can benefit greatly from PWAs, even on iOS. 
Read More: Can We Submit PWAs To Apple App Store?