PWA Vs Native App
More and more developers and business owners are turning their attention to PWA (Progressive Web Application) instead of mobile native apps. Some of them suppose that PWA might be in the future and able to replace mobile apps soon. This blog will focus on PWA vs Native App comparison to clarify the similarities and distinctions between these two technologies and determine which's worth developing more.
PWA Vs Native App: Things In Common
Because Progressive Web App is a technology used to give users similar experiences to using an app, it has several app-like features.
1/ Icon on the home screen
After being added, PWA will appear on the home screen in the same way an app does with a shortcut icon. Users are able to reach the website's page only by a single tap on it, thanks to this A2HS function.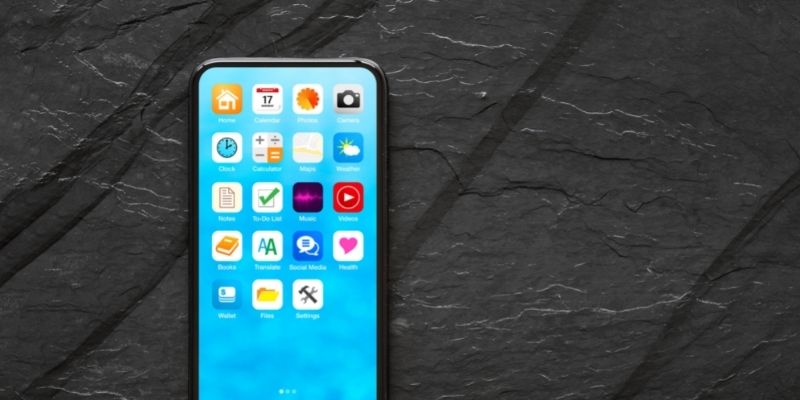 2/ Splash screen
One more feature that contributes to the similitude between them is the welcome page displayed before landing on the main screen.
Like a real app's splash page, PWA's can be customized to have a unique identity and captivate users. This will leave a good first impression on their minds and can be considered an effective advertising method.
3/ Full-screen display
PWA offers a full-screen display comparable to a mobile app without the browser's navigation bar presence on the top.
Because of the above similarities in interface and design, sometimes PWA is mistaken for a traditional app. Both give users experiences with a sense of satisfaction and make the business itself looks more professional.
4/ Push notifications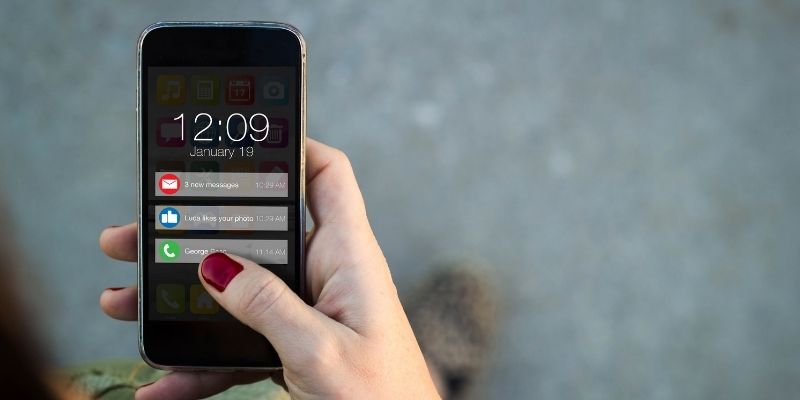 Regarding the push notification function, both progressive web apps and native apps are able to send messages about the business's promotions and other important information to smartphone users.
Everyone knows that it plays an important role in engaging customers and improving its traffic and conversion rate.
5/ High load speed
Many people have to admit that high load speed is common in the PWA vs native app comparison.
Owing to Service Workers, PWA will cache the page's resources such as its HTML when running, which cuts down the load time for the next visit.
PWA's Advantages Over Native Apps
When comparing Progressive Web App and native app, PWA does have some outstanding attributes that would like to be highlighted below.
1/ More reasonable development cost
Regarding development cost, on account of a single codebase compatible with all operating systems, a PWA is much cheaper than a mobile native application.
On the contrary, building a native app from scratch costs an arm and a leg. The reason is that it requires lots of effort to develop multiple versions for different platforms.
2/ Shorter development time
Not only is it exorbitant, but developing a mobile app is also time-consuming when taking months or even years.
Meanwhile, building a PWA normally finishes in just a few months or weeks if you apply PWA templates, saving more time and effort.
3/ Cheaper maintenance cost
As you know, native apps depend on distribution services from Google Play or App Store, which are not cheap at all.
The app's owner has to pay a $99 annual distribution fee for Apple App Store or a $25 one-time fee for Google Store.
Whereas PWA's owner has to bear the maintenance expense for the app only without paying any other amounts to the third parties.
4/ No extra fees
It seems that PWA is even cheaper to promote the business marketing strategies thanks to the push notifications function.
No more online ads fee, no more update fee submitting to the app store needed, PWA costs the owner much less.
For all mentioned reasons, PWA obviously is a more economical option for businesses.
5/ Easier installation
As estimated, 50% of smartphone users prefer to use a company's or brand's mobile site due to multi-step app installation.
In contrast, installing PWA is a whole different story. When they are surfing the website, an invitation will pop up on the screen, and all they need to do is just a click away.
6/ Faster updating for both users and owners
Users have to refresh the page, and the newest information is shown on the screen within a second. In comparison, a native app requires a lengthy update process. They have to open the app store, find the app, update, and wait several minutes to finish the process.
With PWA, the owners mustn't wait for a nod of approval for the updated codebase from distribution units. They also don't need to pay any fee. Everything is much easier now.
7/ Greater adaptability
One of the key points that make PWA outweighs a native app is that it is cross-platform and adaptable to different devices.
PWA works well on smartphones, tablets, and desktops of various operating systems like iOS, Android, or Windows. Screen size is not a matter thanks to its responsive ability.
8/ Lower device storage
Another factor leading to a recent preference for PWA is its strength in memory consumption.
As a statistics, an Android mobile app's file size is nearly 12MB, and an iOS one is approximately 35MB on average.
This may cause the device to run out of battery faster, particularly when many apps are running in the background simultaneously. Whereas that of PWA often merely remains at KBs.
9/ Better for SEO
There is the fact that PWA outperforms a mobile native app in this aspect. Taking advantage of the Google Index, each page on PWA has a specific URL that allows users to copy and share with others at any time.
It means that every piece of information won't be missed and can be found on search engines. Thus, optimizing a website's SEO content is certainly a boon to get a higher rank and increase web traffic.
Last Words
Although Progressive Web App is quite novel despite being launched in 2015, it is promising and becoming more and more favored.
At the moment, even renowned businesses such as Puma, Forbes, Pinterest, Twitter Lite, and so on are using this technology (more Progressive Web App examples). Even when many of them have already owned an app, PWA is still their choice to improve customer experiences.
Both PWA and native apps have certain strengths and weaknesses, but for those on a tight budget but still looking for an affordable solution with a valuable outcome, PWA deserves to stand out.