What Is PWA?
According to many technology experts, Progressive Web App (PWA) promises to be the future of web design and e-commerce. The technology, so far, has been used by a wide range of renowned businesses such as Starbucks, Forbes, Alibaba, Twitter, BMW, and Lancome. So what exactly is it, and why did it become so popular?
Back in 1989, the British scientist Tim Berners-Lee gave birth to the World Wide Web (www), which has changed so much over the years. The technology was constantly improved to meet social demands with new features in which security and e-commerce tools are the most important.
In today's world, the importance of websites is unparalleled and paramount to every business, especially in the e-commerce industry. Online shopping should be counted as the best benefit that technology has brought to our life. You can have everything you need in front of the door within a click and no more waiting in line for the cashier, traveling all the way to pick some household stuff.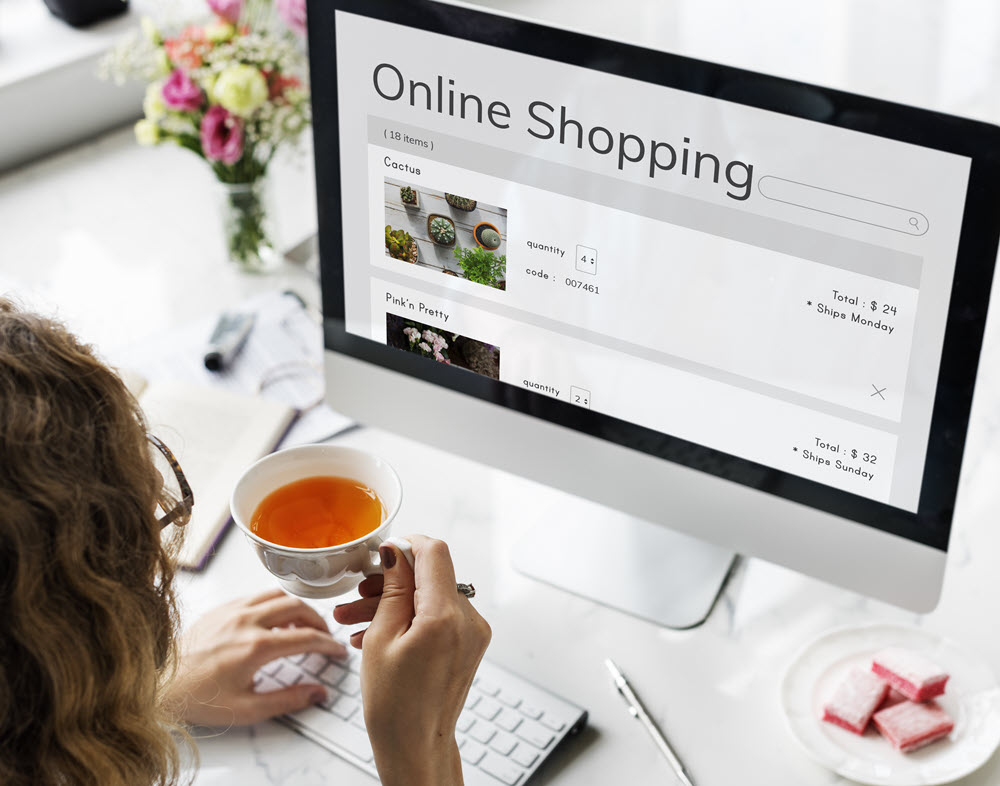 This convenience has pushed e-commerce to proliferate. Moreover, with the impact of the Covid19 pandemic, more people have to stay at home, which contributes to making this industry grow faster.
However, this industry is fierce. Competing with other stores when consumers can only view and feel the product through the screen is a strenuous issue. To deal with that, one of the best ways is to bring the best browsing experience for users and maintain stable performance for the site. Also, store owners need to keep responding to the latest innovations not to be eliminated from the competition.
While responsive web design used to be the dominant trend in 2012, PWA – a promising cutting-edge technology, could be the next revolutionary movement in the e-commerce world. Being coined by Google in 2015, PWAs has successfully drawn many insiders' attention because of the incredible benefits they can bring to the field.
If PWA sounds like a new topic for you, there is no need to feel embarrassed, as after reading this chapter, you can gain a basic understanding of it.
By integrating the best features from a native app and upgrading the current website, PWA has helped redefine the shopping experience for website users. This is so great that any merchant would love to upgrade their site to a PWA? But before going further, let's go with us to find what exactly PWA is.
Definition
In technical terms
A Progressive Web Application (PWA) is a web-based application built from standard web technologies such as HTML, CSS, and JavaScript.
PWAs combine developing web browser APIs and features with a traditional progressive optimization method to allow a native app-like user experience on cross-platform web apps.
As a form of web page or website known as a web application, a PWA can be added directly to the device's home screen from the original site rather than being online distributed.
At their core, PWAs are just web apps that become dependable and installable thanks to Service Workers and a Web App Manifest. With a single code base that works across all endpoints, they can replace both responsive websites and mobile apps.
In a simple explanation

A PWA is a combination of a mobile app and a website when using web technologies but delivering app-like experiences to its users. For instance, similar to a native app, PWA has the ability to create a shortcut on the mobile home screen, display fullscreen without the URL bar, load super fast, swift among pages smoothly, work offline, send push notifications, etc.
It's born to have the look and feel of native apps but maintains the broad customer reach and SEO benefits of webs. The most significant thing is that PWA not only grabs the best points of the traditional apps and webs but also restrain the weaknesses of its formers.
As a result, PWAs have become the most effective approach to giving users a fantastic experience on mobile devices and desktops.
PWA History – Timeline

Throughout its development period, the PWA technology went by many important milestones.
Way back in 2007 in the iPhone launching event, a long time before Google defined "Progressive Web Apps", Steve Jobs introduced the idea of a PWA to the world.
In 2010, when native apps dominated the mobile network and helped build Google and Apple's power on mobile, many web owners decided to buck the trend by turning their heads to Responsive Web Design. This approach allows web pages to display correctly on a variety of devices and screen sizes.
In 2015, Chrome developer Alex Russel and designer Frances Berriman created a new type of website that outperformed standard web apps in terms of user experience.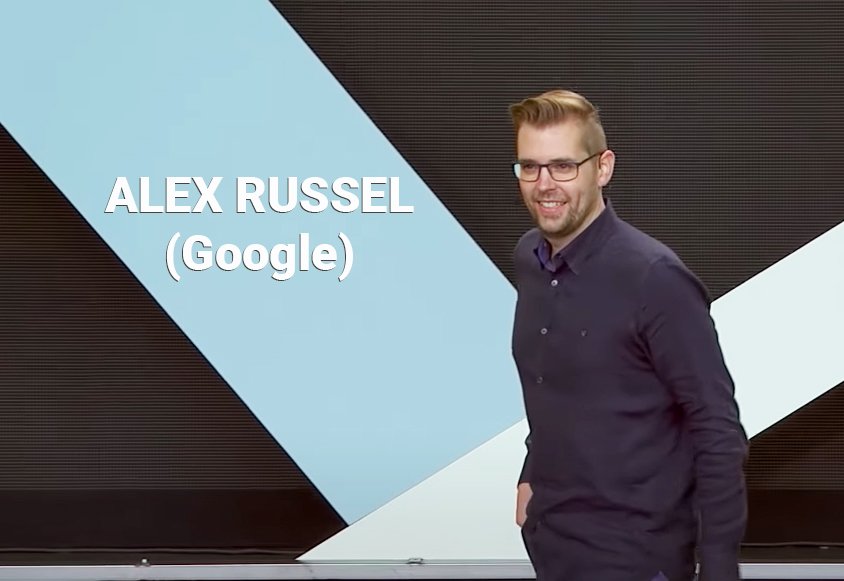 A year later, in 2016, Eric Bidelman, Senior Staff Developers Programs Engineer at Google, proposed PWAs as a new standard in web development at the Google IO conference.
In 2017, Microsoft declared its support for PWAs by laying out a vision plan to bring them to Windows devices.
The year 2018 is a landmark in the history of PWAs when a series of memorable events happened. First, Microsoft announced that PWAs would be first-class app citizens in Windows and become a standard on Microsoft Edge. After that, in July, Google officially employed mobile page speed as a ranking factor in their mobile search. In the same year, Google also launched the mobile-first indexing that uses the mobile version of the content for indexing and ranking. At the same time, Apple quietly added support for technologies that make PWAs operate on their devices, demonstrating their acceptance of PWAs.
A New Norm
Maybe you have already known, PWA is predicted to be the future of E-commerce. According to Gartner Research, consumer-facing apps will be replaced by PWA in 50% of cases.
This can be explained by the technology adoption of renowned names, such as Twitter and Forbes, to consumers' growing unwillingness to install native apps for several reasons, such as the quantity of dead weight in the app store. Yes, at present, PWA technology is the current trend in the industry.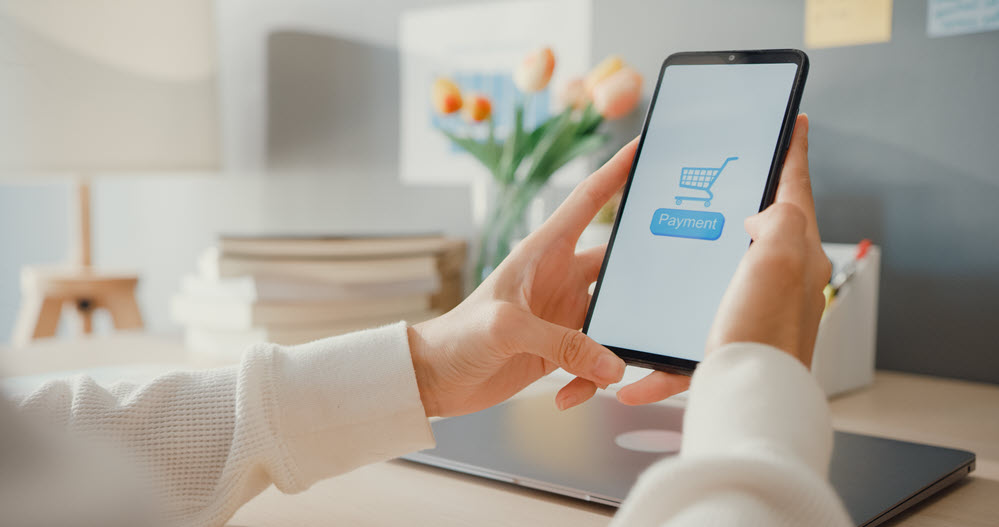 Consumers are shopping more than ever on their mobile phones. According to Adobe's Digital Economy Index, smartphones are expected to occupy over 50% of all online spending by September 2022. Experts anticipate that internet buying and mobile commerce will continue to expand while the pandemic continues. Thus, meeting customers' wants and expectations can make or break a brand. Investing in improving the mobile experience will play an indispensable role in a business's success.
However, despite being created to craft users' experiences on different devices, responsive websites are inefficient, especially when working on older mobile browsers. For instance, navigation may not work, or content must be pinched and zoomed in to be visible. Meanwhile, native apps deliver a more stable experience, often consuming too much data and requiring massive device storage. According to statistics, over 95% of users remove apps after 90 days of downloading. Also, merely 12% of mobile customers think that surfing on apps is convenient.
What is the point here? Addressing all those problems of responsive websites and native apps, PWA is undoubtedly a perfect solution by filtering advantages of both technologies to offer users a desirable outcome.
How Does A PWA Look Like?
1/ On the desktops
Fully responsive web interface
A PWA can be accessed on your PC/ laptop's web browsers as usual. Like regular websites, it has specific URLs to be found on search engines and visit as usual.
Besides, it has a responsive design to adapt to small-to-large screen sizes.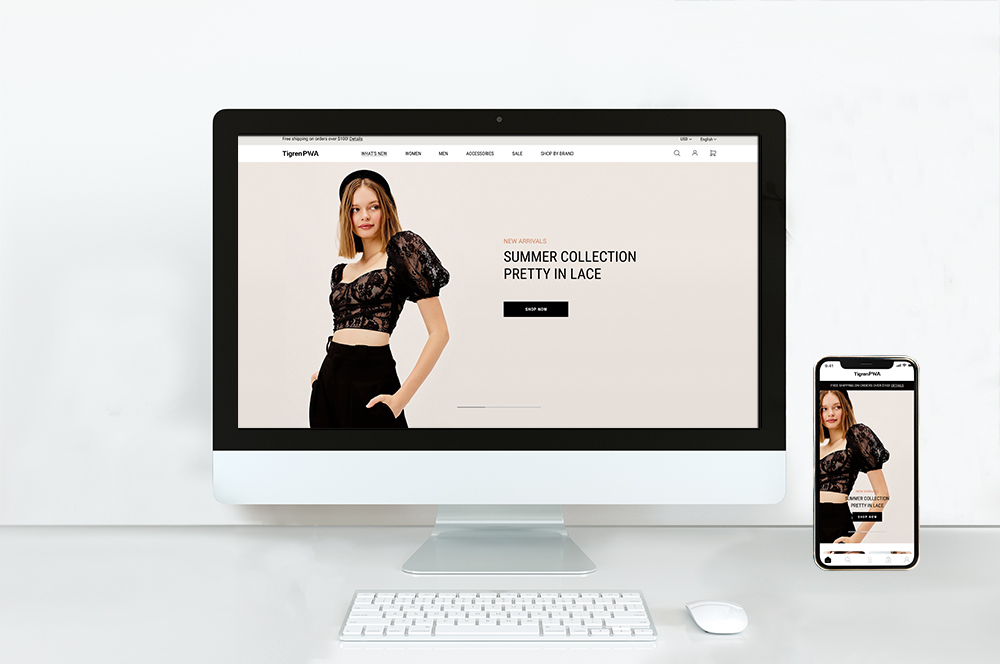 Actually, many people might not realize that they are visiting a website integrated with PWA just by looking at its design. The reason is that on the desktop view, PWA looks similar to the typical responsive websites.
However, when users start interacting with the app, differences are gradually revealed.
Sticky parts for seamless user experience
When they click to switch to a new site page, the current page will not be wholly reloaded as usual. Only certain parts will be reloaded to get the correlative content on the target page. For example, the page header and menu are fixed when moving from the home page to the category page.
Another example is that the filter column will be unchanged on the category page after several filter options are selected; just new products are shown. Thanks to that, the users always "have something to view" and have a seamless experience. There is no longer a boring waiting time for the whole page to load with a white blank screen.
Impressive page load speed for maximized conversions
All of the pages and interactions on the PWA are handled at high speed. It's fast to browse the product catalog, add products to cart/ wishlist/ comparison list, and proceed to checkout. Do you know that page-load time has a substantial impact on conversion rates? If yes, you know how PWA's incredible speed will enhance the conversions of an e-commerce website.
In addition, the page can load even faster from the second visit since the data loaded on the first visit are already saved on caches and can be pulled out to serve anytime.
2/ On the mobiles
Start as a regular site on mobile web browser
A PWA can be opened on all browsers, although how it works on each browser might be different.
On the mobile view, its design changes completely compared to on the desktops. More than just responsiveness, the PWA storefront is optimized for mobile, from the text, button sizes to banners, menus, product sliders, etc. Some PWAs with great designs also include bottom navigation to look more like native apps.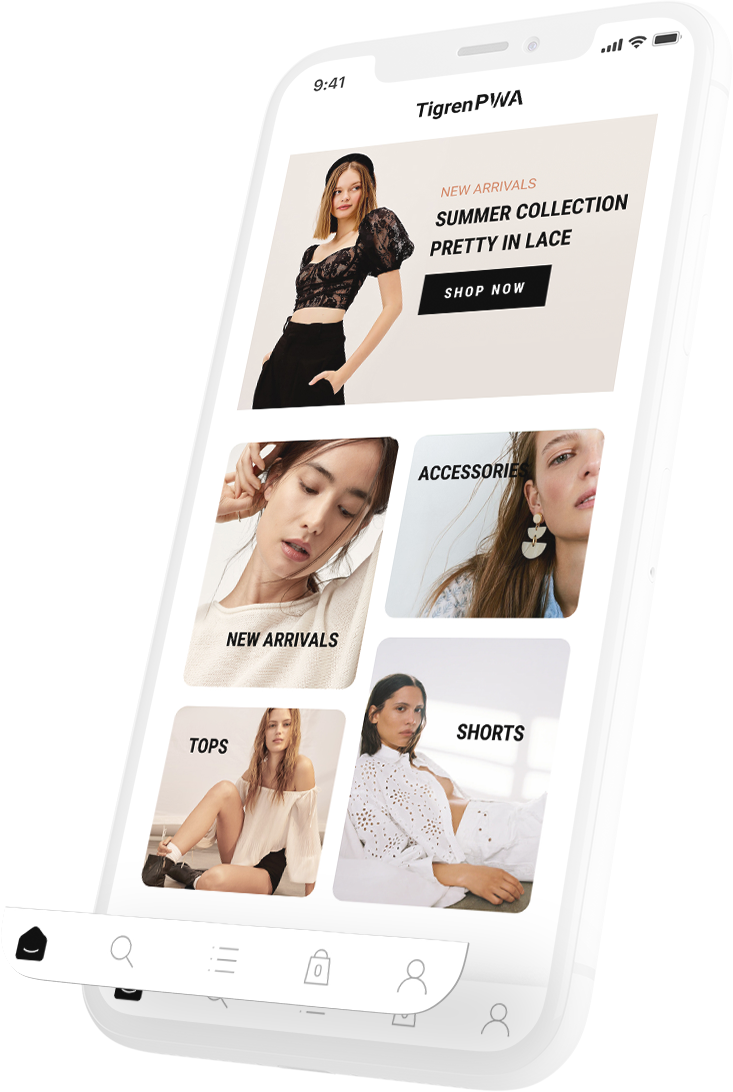 However, it's just half the way. You have to add the PWA to your mobile home screen to enjoy all the exciting features.
Then, it will create a shortcut for instant access on your phone, the way to a fullscreen mode – no URL bar of the web browser, a welcome screen every time you open the app, and more.
Useful push notifications and unique offline experience
Compared to both webs and native apps, PWAs are more independent of network connections. With background synchronization and offline mode, poor-quality Internet service becomes less of a problem. Users can have access to the page they have viewed without connecting with the Internet.
Other app-like features like push notifications will increase customers' engagement with the site and provide them with regular updates and promotions.
Who Should Care About The Existence Of PWAs?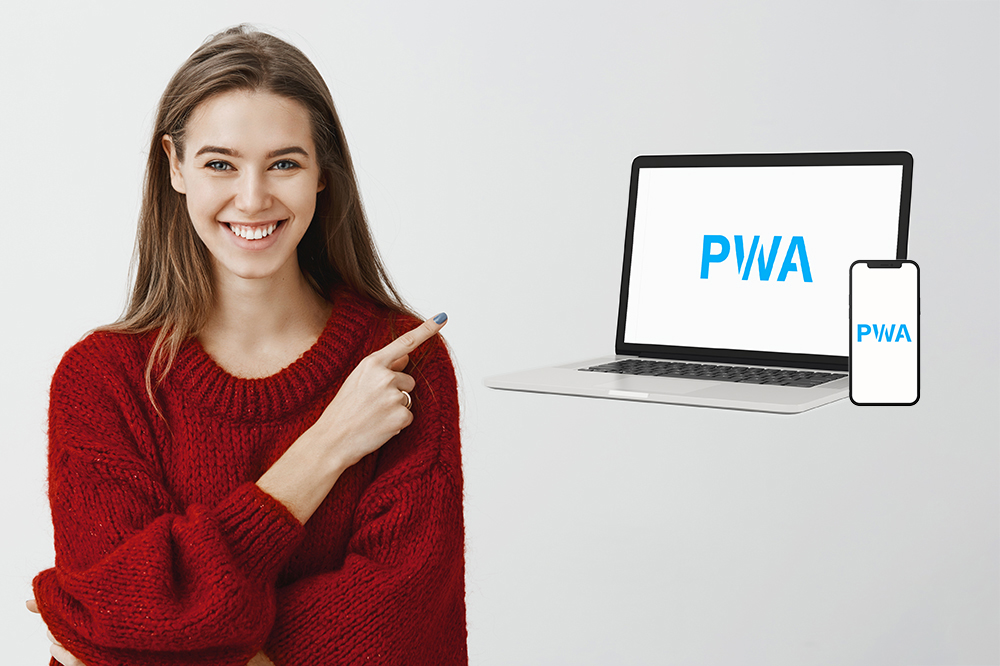 Progressive Web App perfectly fits any websites with high traffic or those aiming for this. Most people now own both a mobile phone and a laptop, so creating flexibility in website surfing is a top requirement to satisfy visitors. For e-commerce websites, bringing high-quality site performance will undeniably increase conversion rates and brand loyalty.
For those who are not generating much revenue from online websites, do not get disappointed since PWA can change your position in this e-commerce battle.
You first need to diagnose the obstacles preventing you from attracting online shoppers. Maybe the storefront looks somewhat outdated, or your store is currently facing solid competitors in the field. After finding out the causes, you need to work on solving them.
If you need to improve the online shopping experience, PWA can give you a hand by transforming the current website to a better-quality one. The traffic will soon rise, which will also push the conversion rates and the store's popularity in the e-commerce world.
To many experts, that PWA would become a new norm for online trading websites is beyond question. Such a prediction is possible, especially in today's situation when PWA overtakes the market.
What do you think?