E-commerce PWA Development
Customer demands are changing at an ever-increasing rate, with no sign of a slowdown in sight. Merchants are under increasing pressure to give the latest and most extraordinary customer experiences. Meanwhile, Progressive Web Apps (PWAs) are the ideal fusion of our time's two key device paradigms: desktop and mobile. Thus, using PWA would be a brilliant strategy to enter e-commerce, especially the very potential market segment – mobile commerce. Let's find out the specific reasons for starting e-commerce PWA development in this post!
PWA's Future In E-commerce
The reason is that Gen Z enters the "consumer age" when their spending occupies 31% of total U.S. revenue. As the first digitally native generation, Gen Z also uses mobile devices more than others, with 98% owning a smartphone.
However, even though mobile browsing has exceeded desktop, only 34% of eCommerce sales in 2019 came from smartphones, according to eMarketer.
In other words, mobile apps do not have a great place in the eCommerce world. They have many drawbacks, as we have discussed above and in previous articles. This is why, for many merchants, investing in a native app does not make sense anymore.
Now, many of them turn their heads to the PWA technology, which helps them get the best of both worlds.
Read More:
PWA Vs. Native App: How To Choose Between Them?
PWA Vs Website: Similarities & Differences
How PWA Helps E-commerce Businesses
Wider audience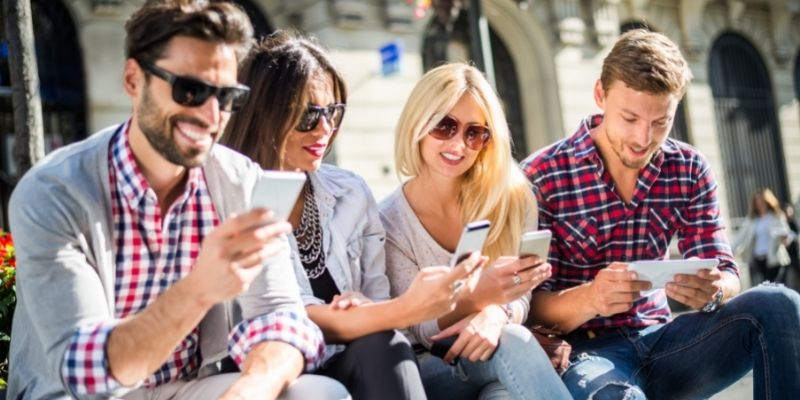 As PWA is created to work for everyone, no matter what browser and operating system they're using, it helps reach more customers.
They're also adaptable to different screen sizes, from smartphones to desktops. Its A2HS function attracts more users because of its advantage over a mobile app's multiple-step installation.
Further, the ability to be discovered on search engines also targets a larger number of customers when each PWA's page is sharable via a separate link.
Higher performance
According to Google, if a site takes longer than 3 seconds to load, 53% of mobile consumers will quit it. Meanwhile, it takes 10.3s for a webpage to fully load on a desktop and up to 27.3s on mobile, according to Backlinko's study.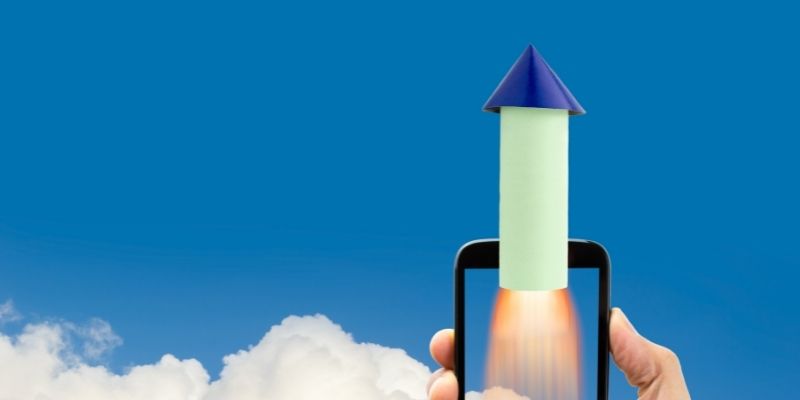 With PWA, you need only 3 seconds for the initial load and 1.3 seconds for the next, on average. Forbes' PWA, for example, can be fully loaded in under a second on mobile devices.
There is no doubt that because they leverage modern web development technologies and frameworks, PWAs are typically very fast, making the site performance improve significantly.
Background synchronization
The background sync feature of PWA enables synchronization, which reduces the site's reliance on the network connection. As a result, when customers are disconnected, their previous actions will be recovered.
Once they are able to reconnect to the internet, their previous actions will continue to be processed. They don't have to do everything again; that is, for sure, an annoying experience.
It's a good way to improve the site's performance when it can retain customers by reducing irritations.
PWA is similar to a website in terms of responsiveness, but it is more effective to some extent. All PWAs have a separate storefront design for mobile devices.
In addition, its features which are similar to a mobile app (shortcut on the mobile home screen, push notifications, etc.), help deliver a more comfortable experience to mobile users.
Better user engagement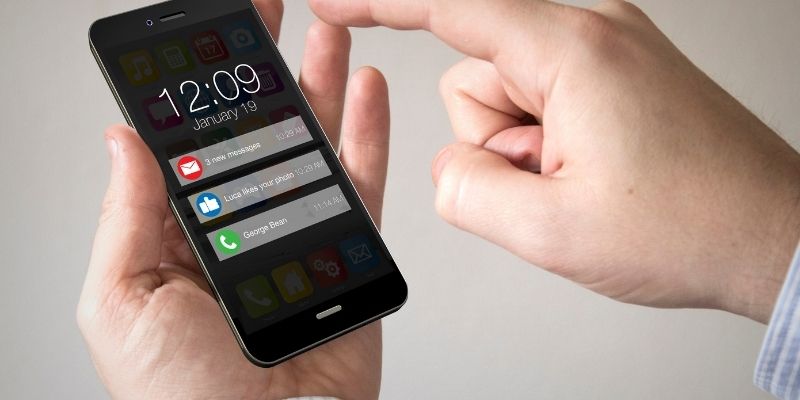 PWAs can send push notifications to mobile devices in the same way that native apps do.
The customized store messages to be as friendly as possible appear directly on a customer's device at a certain time during the day.
In this way, a business can keep interacting with its customers, delivering a highly engaging user experience.
Better conversions
The e-commerce store's performance, including load time, security, UX design, responsiveness, and other factors, has a significant impact on the conversion rate.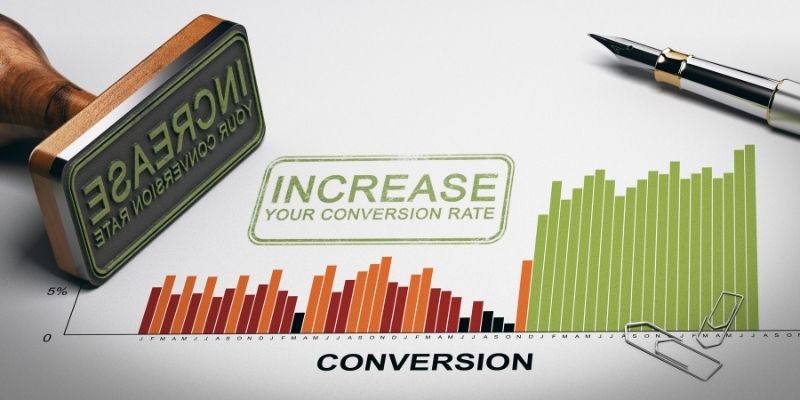 For instance, customers don't miss out on any discounts or items of interest with the push notifications function. As a result, the store benefits by increasing the number of conversions dramatically.
You can see such a great outcome in Lancôme PWA. They witnessed a 17% increase in conversions and an 8% increase in conversion rates on carts retrieved via push notifications after launching their PWA site.
PWA's superb features will certainly help your store converts more.
Reduced development cost
Although more expensive than a website, e-commerce PWA development is still much cheaper than a mobile app due to its complexity in design and functionalities.
A native app requires different versions for different operating systems. This means that in order to reach the same audience, you'll need to create 3 separate versions for Android, iOS, and possibly Windows 10.
Whereas your site can function smoothly across any platform with a single PWA, leading to a more affordable development cost.
Improve competitiveness
As we mentioned above, PWA is the future of e-commerce. Although it is increasing greatly in popularity, the PWA market share is still too small compared to websites and mobile apps.
For this reason, integrating PWA into your site will make you a pioneer in the industry, improving your brand's competitiveness in this fierce competition.
When To Start E-commerce PWA Development?
PWA is a game-changing technology that marks the next move in e-commerce when mobile commerce is the dominant trend. Thus, getting a head start with PWA will be the preferred approach for anyone trying to boost mobile conversions.
Even e-commerce behemoths such as Flipkart and AliExpress rely on PWA's mobile conversions to rule the market. Every player, therefore, needs to take advantage of this potential as soon as possible.
In the later chapters, we will find out how to integrate PWA into e-commerce businesses.